Since 1906, we have developed a set of standards that we believe to be essential for maintaining the quality level of our systems.
We respect our customer's opinions, judgement and experience. In our constant search for excellence and in our desire to design and build a better system; we are open for suggestions, recommendations, and are very willing to amend our standards if the change results in an improved system. The selection of our parts' suppliers is based upon sound engineering judgment as to the best possible source. They are not meant as a negative standard toward other manufacturers of comparable components, but a selection based upon our experience with durability, reliability, fair price and availability. Our standards are never knowingly lowered. Our over-riding goal is to produce a better Apex machine, and a more satisfied Apex customer with the delivery of each Apex system.
Engineering - All systems are produced from complete engineering drawings. Assembly drawings are submitted prior to manufacturing as requested.
Quality Control - Each individual part is inspected and part-numbered. Each system is fully tested in a simulated production run for the customer's approval prior to shipment.
Instruction Manual - Two copies of a complete instruction manual consisting of the concept of the system, broad-based instructions, detailed instructions for set-up, testing, and trouble-shooting are supplied.
Spare Parts - A Recommended Spare Parts List is provided with each system. Standard items are maintained in our inventory. Other items are manufactured rapidly as required.
Continuing Support - The Apex staff is available at any time for consultation in all areas of the equipment and supplies of our company.
General Construction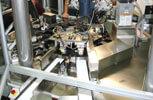 Base - Appropriately designed welded square or rectangular tubular steel with no open ends and with welded tops to suit. Adjustable table top height 36 inches + or - 1 inch (91 cm + or - 2.54 cm).
Castings - Appropriately patterned grey iron, aluminum, or almag to suit.
Metal Finish - All painted surfaces are properly prepared and given two coats of primer and two coats of Apex grey machine enamel. Other surfaces may be black oxide finish, natural finish, plated finish, Teflon coated, hardened, etc., as require by the application.
Bearings - All bearing construction where applicable, sealed or lubricatable, fittings exposed.
Pneumatics - When applicable, the pneumatic sections will be in harmony with the National Fire Protection Association's standard (N.F.P.A.) with appropriate components and fittings.

Index Tables - 100 percent mechanical index tables of the harmonic style or closed cam style to suit the appropriate application.
Vacuum Systems - All vacuum systems are self-contained with vacuum pump completely manifolded, appropriately exhausted, and muffled.

Motor Drives - Where applicable, variably adjustable to suit the desired speed range of the application. Appropriately combined brake motor through a gear reducer utilizing a variable pitch pulley, or infinitely variable DC style drive as required.

Electric - We purchase Nema 12 components when applicable and manufacture to National Fire Protection Association's standards (N.F.P.A.), which has replaced the former standard of J.I.C.
Controls - Normally 24 Volt. All other options available to suit the location of the system. Complete electrical wiring diagrams provided.
Guards - All gears, sprockets, likely pinch-points, and all corners broken. Skirted at base drive area. Sheet metal, expanded metal, or polycarbonate as applicable. See Apex and OSHA sheets, and individual machine Price Schedules for additional optional guarding to suit individual requirements.
Price Schedules
Each system is designed and built utilizing many common and standard modules of our company. Our Price Schedules are by nature lengthy and complex, often covering the many options available within the basic concept. The quotations are presented selecting the appropriate components that are required to meet each individual customer's goals.
Price Stability
We endeavor to maintain our Price Schedules and Quotations as long as possible, thus allowing you the greatest possible opportunity to make the appropriate decisions based upon the components prices. We do, however, reserve the right to revise the Price Schedules and Quotations at any time to maintain our profitability level.
Open Factory
We welcome and encourage customers to visit our factory at any time before, during and after the construction of their machinery.
Packing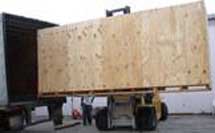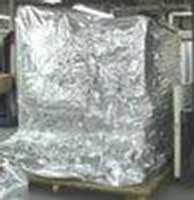 Each system is carefully packed, skidded, and appropriately wrapped in weather resistant film, and crated for domestic or export shipment.
Where reassembly of system is required, detailed instructions are provided.