Apex S-40 Security Cap Printers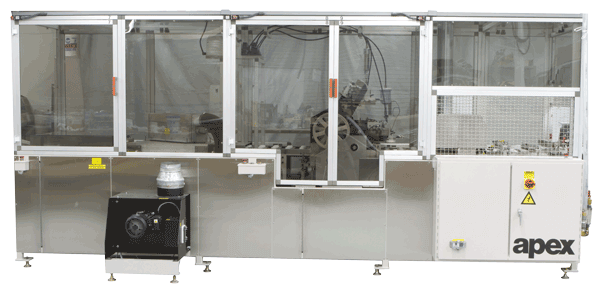 The S-40 range of printers can be configured to handle and print a very wide variety of flat-surface products including lids, caps and closures of all sizes, as well as for surface and/or tip printing onto raised braille or other characters on pill containers and the like.
As a cap printer the S-40 can be configured for single or multi-lane feeding and for a wide range of diameters, providing solutions for both low and high volume production requirements.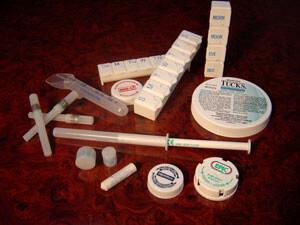 The S-40 range can be supplied as stand-alone systems with semi or fully automatic feeding, or as fully in-line systems to suit particular production needs. Single or multi-face printing can be accomodated in 1 to 6 colors to provide the capability to print on sides and tops of containers in a single handling. Depending upon product type, size, number of lanes, etc., production speeds ranging from 100 to 2000 pieces per minute, or more, can be achieved.
Variants of the S-40 range can be supplied for printing:
Caps and Closures of all sizes
Medical Bags
Pill Boxes
Lids of all types
Flat surface Dials and Components
Detailed machine information, specifications and, in many cases, videos are available on request once we have the basic details of your application and requirements to enable us to select and supply the most relevant information and recommendations. Please click below to submit a request for additional information. We will be very pleased to provide you further information and assistance.