C-400P Pipette Printer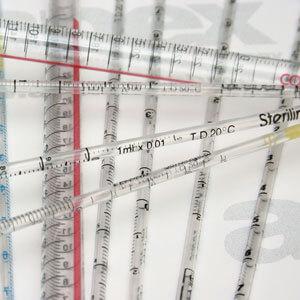 The Apex C-400-P is specifically designed for pipettes to automatically feed, treat, print, cure and exit parts into a receiving bin, with production speeds of up to 200 parts per minute.
Up to five colors can be printed on the pipettes, with 360º of copy coverage. Dry-offset, as well as flexographic-offset heads, can be installed in any combination for greater ink coverage and extreme detail of graduation lines and text.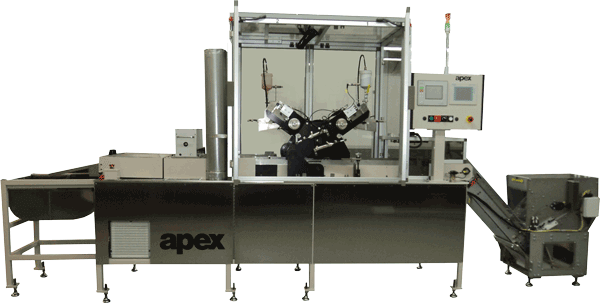 The C-400-P can feed and print various styles and sizes of pipettes, taking advantage of automation processes at the front or back-end to offer a fully-automated turnkey system.
Detailed machine information, specifications and, in many cases, videos are available on request once we have the basic details of your application and requirements to enable us to select and supply the most relevant information and recommendations. Please click below to submit a request for additional information. We will be very pleased to provide you further information and assistance.