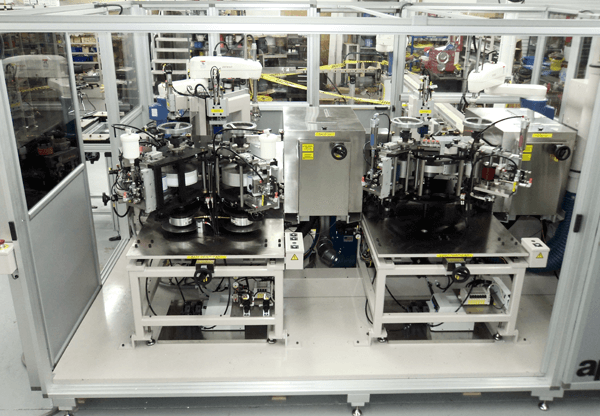 Apex Machine will build special application machinery to meet specific client requirements. Pictured below is a custom designed production line for
coating and printing a wide variety of sizes of holesaws. For special applications please contact us.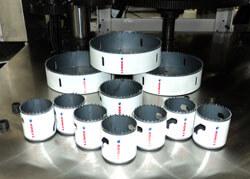 Detailed machine information, specifications and, in many cases, videos are available on request once we have the basic details of your application and requirements to enable us to select and supply the most relevant information and recommendations. Please click below to submit a request for additional information. We will be very pleased to provide you further information and assistance.