Pedal to the Metal
Free Standing or Floor Mounted, Hands-Free Sanitation Station
Push on the foot pedal and this industrial strength system draws a fixed, field adjustable, amount of ready to use sanitizer and dispenses it directly into the users' hand. Perfect for establishments like schools,offices, or any high traffic areas such as public entrances and exits, lobbies, food preparation areas, hospitals, retail stores, break rooms, factory floors, etc.
The best way to encourage people to use hand sanitizer regularly is to make it easily accessible. Position hand sanitizer near to frequently touched surfaces and communal areas, including:
Entrances and exits. Door handles and push plates can retain virus particles and be a source of transmission. In addition to frequently disinfecting doorknobs, light switches and other high-touch surfaces, providing a hand sanitising station nearby will help to limit the spread of infection;
Cafeterias, food courts and break rooms. One of the hot spots for germs in an office is the break-room and kitchen so, in addition to promoting regular hand washing, these areas are good places for sanitation stations;
High traffic areas. Transportation terminals, mall hallways, recreational and other public access areas should offer hand hygiene stations to ensure visitors stay as healthy as possible.
---
When locating alcohol hand gel dispensers they must be accessible, easy-to-use and not permit cross contamination. The Apex pedal operated hand sanitizer station is ideal for high traffic areas as well as for use in key gathering points such as vending stations, reception areas, works entrances, shops and other public spaces.
Key Features
Free Standing with foot pedal activation - no touch design
Ideal for transition zones, incoming and outgoing areas preventing cross-contamination
Light weight aluminum frame allows for easy movability
Steel base maintains upright position and prevents tipping
Base can be customized to be bolted to the floor
Adjustable Front Tray secures the bottle
Accommodates a variety of sizes of pump style bottles
Can have a space allocated for signage
Easy to refill
No electricity or batteries required
No installation necessary - supplied fully assembled.
---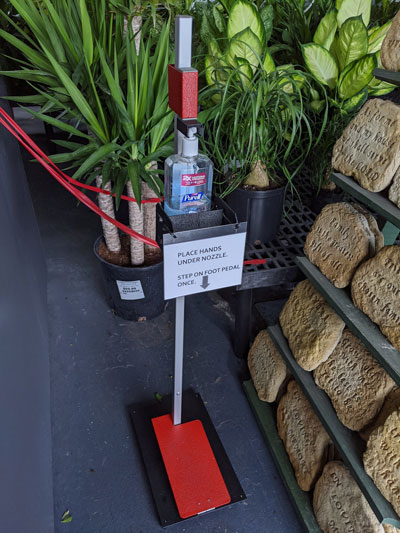 Heavy Duty Base & Pedal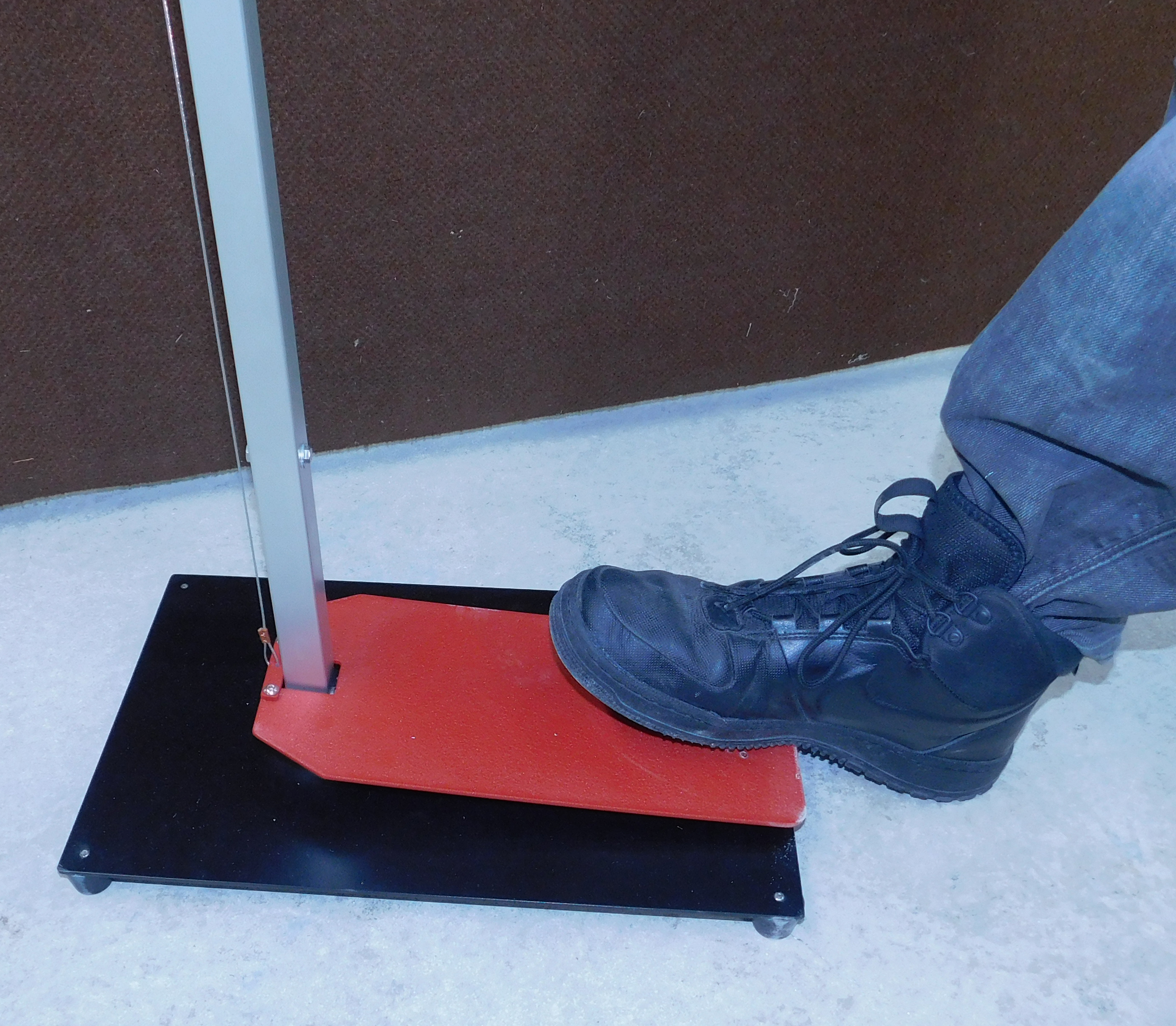 ---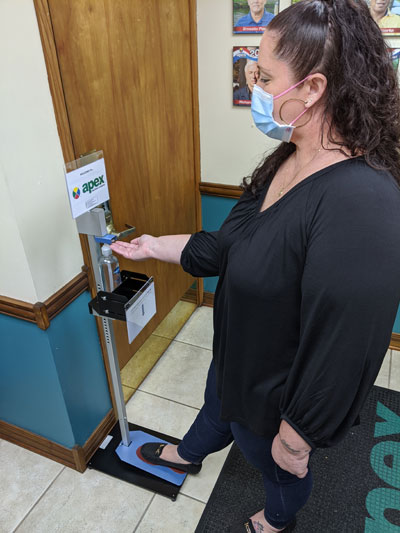 Technical:
Total Height: 46.5"   •   Base: 16" x 10"
Dispenser Tray: 5.5" x 5"   •   Weight: 17 lbs
Bottle height max.: 14"
Painted surfaces: Powder coated
Adjustable to fit Bottles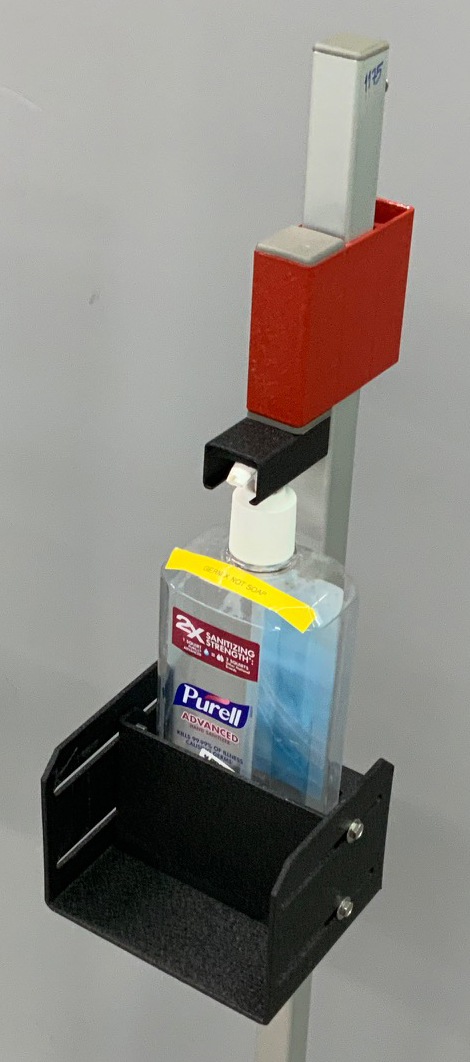 ---