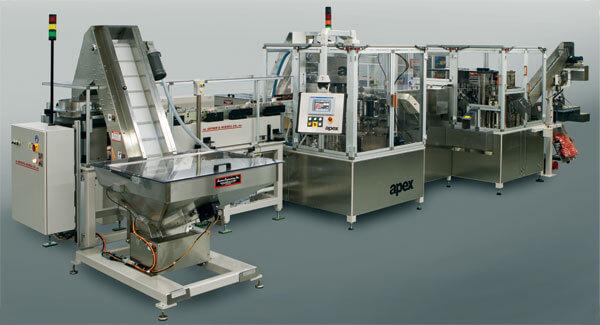 We design, engineer and build custom parts handling and printing solutions for a wide variety of parts in an ever increasing range of industry sectors. With over 110 years of continuous development and experience we offer customers fully designed and engineered systems, made to match individual requirements, without risk. Many of the lines manufactured are for turn-key, in-line operation and include assembly, print and packing functions.
Apex systems are currently used world-wide to print graphics, for decoration or marking, onto products like disposable and non-disposable syringes, pipettes, pencils, pens, tubes (rigid and flexible), synthetic corks, sidewall containers, oil filters, razor handles, lollipop sticks, all types of strapping and a diversity of part components.
Apex's expertise covers a wide range of industries including food and beverage, writing and stationery, electrical, cosmetics and personal care, computers and media, military and munitions, automotive, household, hardware, sporting goods, and packaging.
Apex further offers a specialization in production solutions for various types of medical and pharmaceutical devices including centrifuge tube printers, cryule vial printers, catheter and stent printing machines, insulin dispenser device components printing, pill boxes, syringe printers and more. We also offer complete DQ, PQ, IQ, OQ services for our printing machinery and handling equipment in the medical and pharmaceutical sectors.